Tape In Hair Extensions & Other Types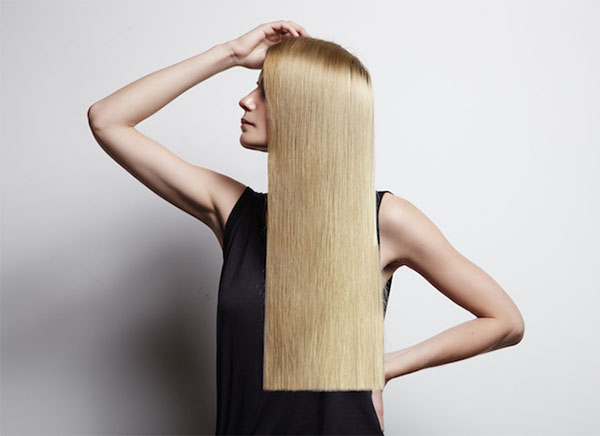 «Jessica Hair Extensions» has been there for you since 2006. Founded by Toronto's leading hair extensions specialist and trainer, Jessica has worked with thousands of people and had solved countless hair problems, such as baldness, hair loss, short and thin hair, during her 17-year career.
During our many years of working with clients, we've gained experience with a variety of application types for hair extensions, they are all listed below.
You Should Know
Our clients receive Global Best Beauty (GBB Hair Extensions), Toronto's best hair extensions brand, for an unbeatable price. As a budget option, we can also offer No Name 100% Remy Human hair. Each strand weighs one gram, and it can be washed and styled just like your own.
While our standard and most popular extension length is 22", we can safely apply lengths of up to 27" without worrying about damage to your natural hair or uneven pressure.
No matter what type of application you choose, whether it's Fusion, Micro Loops (Micro Beads) or Tape In Hair Extensions at «Jessica Hair Extensions», you don't need to re-use your old hair extensions for several applications. The old hair extensions are carefully and painlessly removed, while a new package of hair is ready to be applied.
Some clients who have received our hair extensions have been able to keep their hair for six months or longer with proper care.
Because you are not obliged to pay for new hair at every application and because our rates are so competitive, you can get a full head of gorgeous, 22" hair extensions for less than half of what you'd pay at some other salons.
During the first four weeks after application, we believe you're entitled to a free check-up and service for a replacement of any lost or damaged strands.
Toronto and Vaughan salons staffed by our "competitors" may offer hair extensions as an extra service, but giving you long, flowing locks is what we do best at «Jessica Hair Extensions».
Contact Jessica directly to book an appointment, or just to get more information about the services we offer, by calling her at 647.883.5719
At «Jessica Hair Extensions», we want you to have the best experience you can, whether you're a client or just planning your first hair transformation.