How to Take Care of Your Hair Extensions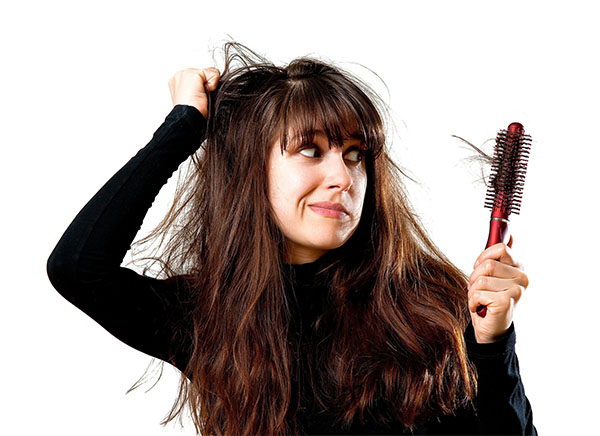 Modern women can improve their look and make their style unique in so many ways. Long, luxurious hair is a beauty must, so it's no wonder hair extensions became a popular choice for women. Therefore, proper care is required for your luscious locks to stay healthy for a longer amount of time.
Caring for long hair does require a bit more after-care, but that care is an essential part of keeping your hair extensions looking gorgeous and in peak condition.
Essential Product & Suggested Brands
Leave-In Conditioner
(avoid the extension bonds)
Neutrogena Triple Moisture
Redken Extreme
Heat Protectant
Got2B Guardian Angel
Redken Heat Glide
Mild Shampoo
Redken "All Soft" or "Extreme"
Biolage
Purology
Pantene Restoratives
Good Conditioner
Pantene Restoratives (Anti Breakage)
Redken "All Soft" or "Extreme"
Biolage
TIP: To save on costs, you may want to use Pantene instead of Redken products.
IMPORTANT: If this is your first time with a new look from «Jessica Hair Extensions», please carefully read the section below.
What You Should DO
Before washing your hair extensions, brush them gently.
Don't wash your hair every day. Instead, shampoo once every three to four days.
Pro Tip: Tie the front half of your hair up before shampooing, and concentrate on the hair around the nape of your neck. Then remove your hair tie, shampooing the rest of your hair. Be sure to rinse well.
Always use a leave-in conditioner and a heat-protecting product to keep your hair extensions looking and feeling great.
If possible, switch to a satin pillowcase to prevent tangles and snarls.
Before bedtime, take a moment to plait your hair into a loose, low braid.
Before you swim in a chlorinated pool, make sure to put on a swimming cap to protect your hair extensions. Chlorine will dry out your hair, make your extensions more prone to tangling and can often lend a green tinge to blond hair.
Protecting your hair extensions from the sun is important. Wear a hat when you're in the sun, or tie your hair back at the very least.
What You Should NOT DO
Do not keep extensions in for more than three to six months, as matting will occur, and the bonds on even the best hair extensions will become visible.
Schedule an appointment with «Jessica Hair Extensions» within three months of completing your new look.
Wash your hair every day.
Brush your hair extensions when your hair is wet.
Use a blow dryer every day.
Get conditioner on your keratin bonds. Instead, focus on the middle and ends of your hair.
Have your extensions permed or relaxed.
Turn your head upside-down to wash your hair.
Use hair products that contain alcohol and sulfate for washing or styling.
Melt your bonds by applying a curling or straightening iron directly to them.
TIP: Prevent damage by using a heat protection hair product.