Jessica Hair Extensions Reviews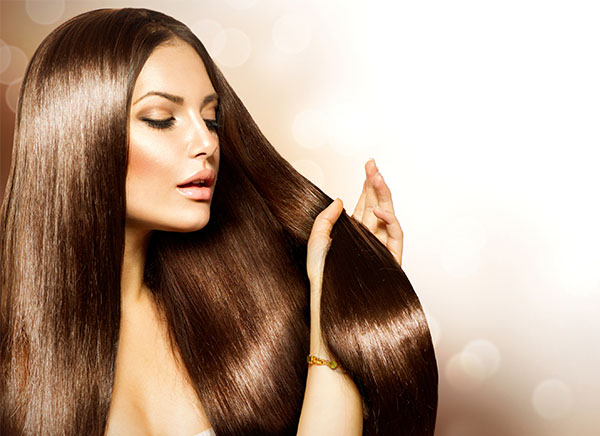 Hair extensions is one of the most popular procedures currently done in salons. It takes a lot of time and effort to grow your own long, perfect hair.
What could be more convenient than coming in for an appointment at the hair salon and leaving with long hair?
However, this procedure requires particular skills, as well as a lot of practice, experience and knowledge of different hair extensions and their strong and weak points. A qualified specialist will choose the most suitable hair extensions based on a client's hair condition. An individual approach is essential here.
Total of 115 reviews
You are an absolute doll! I LOVE my extentions. My SEVEN rows are a perfect colour match and after washing the 'barbie ' out of them the thickness is lucious!

Thank you for working late, for being honest and straigtfoward and for giving me my dream hair

I could never recommend you highly enough. See you in a few months.
These extensions from Jessica were for my wedding. I came in to see her with very ragged collarbone length dye damaged hair. I left with incredible natural looking waist length locks. The reason why I waited to leave my testimonial was that I wanted to see how they would stand up the test of time. It has now been over a month and my hair still looks gorgeous just as good as it did a month ago. All of my wedding photos look incredible, I was told over and over agian on my wedding day how incredible my hair looked. I am so STILL so happy with the hair...nobody ever has a clue that I am wearing extensions, not even my Mom and my best friend who came all the way from california to see me get married could tell. Please go see Jessica, she is such a warm sweet person. I really enjoyed having her work on my hair, she made me feel beautiful again! I have had hair extensions before and none compare to her technique and her brand of remy hair. Jessica is incredible
Nickole Pepera
from California
Jessica is not only a great stylist who gives you what YOU want but she is a total sweetheart. She will do everything she can to make sure you are happy and feel beautiful. Her prices are SO reasonable and her work is flawless. Jessica has humility and she truly cares about every one of her clients. Contact her with confidence.
I was EXTREMELY happy with my hair extensions that Jessica did for me. She is very knowledgeable and has an informative website. I did a lot of research on hair extensions. I was happy I chose her over any salons. She is very easy going and a nice person. She answers your questions and knows her stuff. She is very fast with her work too. I LOVE it! I felt so comfortable. It didn't feel like a stuffy salon, but very easy going and nice atmosphere. I would highly recommend Jessica hair Extensions. I love my hair.
As a 56 yr old woman I was hesitant to get hair extensions. Always thought it was the stuff of 'Younguns'. At my 1st consultation I knew I had made a wise decision. Hitting menopause can play such havoc on hair (and hormones) so when Jessica explained the process in her brilliant and calming manner I knew that my decision was the right one. I have NEVER been happier with my hair – I love it!! Jessica makes you feel that she came to her studio just for you! My extensions are healthy and stunning. Jessica's' technique is done in such a way that No-ONE realizes that your gorgeous locks are hair extensions. I can wear my hair up, or down. I am SO happy to have Jessica as my hair extension expert/goddess. It is worth the drive to Jessica!! I would never entrust my hair to anyone else. Thank you Jessica