Jessica Hair Extensions Reviews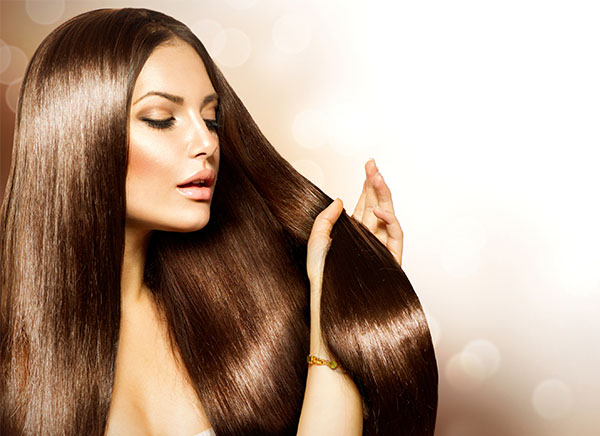 Hair extensions is one of the most popular procedures currently done in salons. It takes a lot of time and effort to grow your own long, perfect hair.
What could be more convenient than coming in for an appointment at the hair salon and leaving with long hair?
However, this procedure requires particular skills, as well as a lot of practice, experience and knowledge of different hair extensions and their strong and weak points. A qualified specialist will choose the most suitable hair extensions based on a client's hair condition. An individual approach is essential here.
Total of 115 reviews
Jessica is absolutely amazing with hair extensions. I have received numerous compliments, including from other stylists all over Toronto, and North America. From the quality of extensions and care she takes in applying them, to the gentle removal process, Jessica and her mother are the absolute best in the business. I had very fine hair and was worried about breakage, not only do I not have any breakage, but my hair actually grew longer than ever before! Highly recommended!!!!
Jessica is brilliant at what she does! After years of amazing of a friend of mine raving about her hair (and rightfully so), I gave in and tried fusion. Jessica knows all of the ins and outs, and just does an amazing job overall. Thank you again :)
Jessica is amazing! Not only is she a sweetheart but a hair saint as well. I would recommend her to anyone looking for great service and extensions. She is such a doll :) thanks Jess can't wait to have you do it again!
I would recommend Jessica to everyone. Quality product and service. My hair looks natural and still looks great after 7weeks. I will definitely go back.
I must say Jessica is absolutely AMAZING! (such a cutie!) I was super skeptical at first thinking that my hair extensions wont last too long or that they wouldnt style as nicely after the first few weeks.But i was SO wrong, Ive had them on for 4 months and it has felt like my own hair and not one person ever asked me if they were extensions! All my friends ask me about it all the time and they LOVE and it it looks super natural! I love Jessica hair.
Jessica has been doing my extensions for couple of years now and I am so happy with her work.. Amazing person and great work!
Jessica she was able to take me at the last minute because my usual hair dresser cancelled an hour before my appointment. Jessica did such an amazing job that I will continue to only have my extensions done by her, the quality of the hair is the best that i've seen. Thanks :)
Amazing work Jessica ! My friend and I are very happy ;)
I went to see Jessica because of the great reviews. It was my first time getting extensions, so, of course, I had some apprehensions. Jessica made me feel at home and now after four months of getting my extensions I must say she did an amazing job. The quality of her work is great. I will definitely go back to her.
I have been going to Jessica to get my hair done since last year. She is absolutely delightful and a true stylist. I get compliments on my hair every day. From the quality of hair to the variety of colour options, Jessica makes sure her girls leave happy. I am one happy girl. See you next time Jessica :)
Jessica did an absolutely fabulous job with my extensions! Her consultation answered all of my questions thoroughly, and she walked me through the process in great detail. She was able to schedule my appointment on short notice, despite her busy schedule, and I couldn't have imagined better results. Her work is superb, and I would recommend her to anyone!
Hey everyone interested in Hair extensions, Jessica was the most professional courteous hair extension artist ever! I have been with friends to see them get hair extensions by other people and i was never that blown away. I was skeptical about getting mine done for the first time but after meeting Jessica she made me feel so comfortable that I had no worries ! after getting them done I literally cried cause i was so happy with them ! I get compliments all the time on my hair people don't even know they are extensions ! If you are looking to get hair extensions please do yourself a favor and visit Jessica you wont regret it ! Thank you Jessica for helping me love my hair again your amazing xoxo !
It was my first time getting hair extension, and I was very nervous. After calling various salons I was very discouraged because of the high prices. But then I came across Jessica, and after reading the amazing reviews she had and the very affordable prices I booked an appointment. Jessica was able to fit me into her busy schedule just on the day I needed. She work efficiently and the quality was incredible, she answered all my questions, and gave me a detailed description on how to correctly care for my new luscious hair. Jessica is extremely gifted, talented and friendly. I kept getting compliments, and no one could believe that it wasn't my real hair, I could even ware my hair up all the time and you could even notice the bonds! I kept my extension in for over 6 months, and there was absolutely no damage to my roots or hair! I am truly amazed by her work, and cannot wait to go back and get them done again!
After doing some research online before I decided to put hair extensions in for the first time, I chose to go to Jessica because of all the reviews she had on her website. They were all positive and I was able to find out everything I needed to know on her website. When I went to go see Jessica for a hair consultation, I wasn't expecting to leave that day with a longer, luscious hair! She managed to squeeze me into her busy schedule and even though I had to wait in between another client, I didn't mind because Jessica is so good at what she does and she's incredibly fast! On top of everything, she's soooo nice about everything and so easy to talk to. Thanks Jess!
I just had my extensions put in a few days ago and I absolutely love them! The only problem I had was finding her place, so make sure you ask her for directions if it's your first time going! But Jessica did an amazing job on my hair, and she's works really quickly without sacrificing quality for speed. The extensions look so natural and the bonds are well hidden so they don't show when I wear my hair up. I will definitely be going back again :)
Jessica is professional and extremely talented at her craft. She works quickly, efficiently and the quality of work is superior to top salons. Her extensions applications is done so well that your hair does not get damaged in any way. I forget that I am even wearing extensions!
Nicole Tytaneck
from Bradford
hello to all the ladies looking for hair extensions,,,have I found an amazing talented lady to introduce ya all to. I will share that I am a medical esthetican and before suggesting services or products I like to experience myself first hand so that I under stand what the individual will experience. as for hair extensions I have seen a lot of failed promises that have not measured up to the advestiment. so when it came to my turn of wanting to try the hair extensions I was really confused to where to start,,,GOOGLE,,,and there she was JESSICAS HAIR EXTENSIONS,,ladies she is amazing ,,I have never felt so pretty,,,i have a full head of hair that is still in the same condition when applied early January 2013. so ladies I strongly recommend a visit to Jessica she will easily make YOU take a deep breath of ahhhhhhhhhhhhh I feel so pretty...JESSICA from the bottom of my heart thankyou and I will be seeing you again..oxoxoxo lena
lena swan
from Richmond hill
I have had extensions done in the top salons in both Toronto and Vancouver, none of which have come close to the quality of work from Jessica! I've had my extensions for a month now and I'm blown away by how well they would placed and how strong the bonds are. These extensions are by far the best I've ever had! I've also had the most compliments ever in the last month...everywhere I go, people comment on my thick, long, shiny hair! I will definitely be a life long client!! Thank you Jessica!! You're a doll!
I just had my hair extensions put in for the first time. It was painless and fast! My hairstylist said it's the best hair extension job she's ever seen. It's clean, tight and very natural. I HIGHLY recommend Jessica. I will come back in a heart beat. :)
Jessica is amazing! I got my extensions a few weeks ago and I LOVE them. They look and feel so natural and I have been getting tons of compliments about my hair. It looks awesome and I can't imagine NOT having them now. I would never go anywhere else for my extensions, Jessica is the best
I got my extensions done in September, and I admit, I was a little nervous. I'm not a spring chicken and I was concerned about extensions looking real, headaches and other things that were completely unfounded. Jessica did a beautiful job! I am hooked! It's November and my hair still looks great. I already had fairly long hair, but a lousy, crooked hair cut. Jessica matched the color so perfectly, nobody has even noticed. They just say my hair's looking really good. Jessica answered all my questions, on top of everything she's such a sweetheart...like a hug on feet! I recommend anyone considering this-don't go anywhere else. Jessica is your girl. I will be a regular for sure. Thanks Jes...see you in December
HOLLWood hair exenstions in Woodbridge by Lindsay BRown ruined my hair !!!!!
Jessica fixed ittttttt ! Thanks so much your a life saver
What can I say girls.....
I had thought I knew where I was going cause I took alot of thought into this ...
But I decided to go to KIMIA hair Extensions cause Jessica had a waiting of 2 weeks and of course my friend and I didn't want to wait !
It was the most horrible extensions ever '!((
I had to call Jessica to fix my hair and my friends hair and let me tell u it was worth the wait !!!!!!
Jessica your amazing at what u do !) my friend got her extensions removed my KIMIA and she made her come back for removal on two separate dates cause she didn't know how to remove them ... Jessica did it in 20 mins .... KIMIA is a hungry women that cares about money only ....... Jessica we love u !) don't ever stop !
Girls highly recommend Jessica !!!!!!!
Enjoy !)
Jessica did a awesome job I luv my new hairs they are super comfortable I just did my color and they look fantastic I luv my hairs thank u soo Much Jessica I give u 5 stars for that's brilliant job
this is the second time I've gone to Jessica for my extensions she's the only person I'll ever go to from now on! they are amazing they look even better then the first time I got them done! theyre so soft they do not look like extensions, they blend so well! I love them!!!
just got my hair done for the second time and i love them even more than the first!!! we picked a lighter shade with some highlights and they look amazinggggg!!!!!
At first I was unsure about getting fusion hair extensions and just dealing with my short hair that I had recently cut and hated. After I got my extensions I was so relieved and I loved them!! (still do) I was really surprised how undetectable they are. I will probably get them done again for the school year if my hair still isn't long enough. I also forgot to mention they added a lot of volume to my hair. Overall I'm very pleased
I've had my extensions in for almost 5 months now and I absolutely love them! When I was first getting them I was unsure about going somewhere that is 'out of salon ' and going to somebody's house, if the quality would be the same. I can 100% say that my extensions look better and were applied better then any of my friends who went to a salon (and paid 3 times the price). By going to Jessica she really gets to know you, and puts in the time to make sure your individual hair matches the extensions she is putting in. I have very thin hair, and whenever I would wear clip-ins I would get a 'mushroom ' effect at the back of my hair... and Jessica knew this would happen (before I even told her about it) and strategically layered my extensions to make them look completely natural, and yet hidden despite the hairstyle I May have that day. LOVE, LOVE, LOVE them and I am redoing them soon
I had gone to see Jessica for the first time in February upon a recommendation of a friend. I just moved to Toronto from San Francisco and was a little apprehensive being so new to the area. However I can genuinely say that my hopes and expectations were blown out of the water. Jessica did the most incredible, beautiful and precise job on giving me hair extensions. She matches the color to a tee and even did some lowlights with them. I can't say how much I love them and her work. She is an absolute joy to meet and truly loves her work. It shows. I highly recommend her and would send anyone I know to her. You just can't go wrong. Thanks so much !
Kathleen
I've had my extensions just over a month and I love love love them!!
FAB-U-LOUS!! Jessica is amazing at what she does with hair and is professional and yet very personable. No one believes these are extensions because they're so much like my own hair (which is curly). They're easy to care for with Jessicas guidance and four months in I haven't lost an attachment! My hairdresser told me it's an excellent job!!! Love them!!
Jessica is actually the best and I highly recommend that if you want to have nice hair you go to her. Amazing prices and u will definately leave satisfied. I am very OCD and I do not have one complaint. I used to do weave but after doing this and the quality of the hair is actually unbelievable. Ok OK we will give a tiny little bit of credit to Frances for the wonderful blow dry. Thank you Jessica!!!!!!!!! :) xoxoxoxoxo :D :D
Stephanie
from Richmond hill
I have had my extensions in now for about 1 month. I absolutely love them. Jessica squeezed me in for an appointment that fit my schedual even though she had been on her feet with other appointments all day. She made me feel so comfortable, knowing that this was the first time getting extensions and I was a little nervous. I brought my boyfriend with me and she made sure to include him in everything as well, making the appointment comfortable for the both of us. She was super sweet and very caring. Making sure to talk me through everything and explain everything to me. I don't think that I could ever go to anyone else to do my extensions, she was amazing. She did a great job, I fell in love with them instantly. I definately recommend her to everyone
Jessica did my hair extensions last week and I am so extremely happy! She did an amazing job - quick and efficient. But the best part isn't the hair extensions - it's Jessica herself! She is fantastic! Thanks so much!!
I've had my extensions in for 2 weeks now and I 110% love them and am so glad I got them. They are so easy to maintain and I have received so many compliments on my hair. Good-bye clip ins, I'm never going back! Thank you Jessica for providing an affordable solution to those of us who suffer with terribly thin hair!
Jessica did a great job and is really professional. I got my extensions almost a week ago I've never had them before and I LOVE them so much
She was really dedicated to getting it done even though she wasn't feeling well. She finished my hair and pushed through which i'm really thankful for [= They're really affordable and I would recommend her to anyone

Thnx Jessica!!

-Leanne
Jessica is amazing, super friendly and professional. She made my experience comfortable and totally new what she was doing. Jessica is quick and efficient and there is no doubt I will be back to see her again.

Thanks Jess
Elly. P.
from Mississauga
I must admit I was kind of nervous about doing extensions and how they would look and feel but, Jessica made me feel comfortable throughout the whole process. She really made the experience fun and exciting, She got the job done fast! I have had them for 2 months now and they still look like from the first day I got them in. Quality was great! I am looking forward to going back to Jessica.
Thanks Jessica !!
Jessica,
Thank you so much!!! I had my extensions put in about a moth ago and I don't know how I went so long without them. They look fabulous. Are so easy to maintain and I get so many compliments on them. I have already given your number out to a handful of people. Jessica thank you for making my first extension experience so excellent. You were so easy to talk to and answered all of my questions. Can't wait to see you I a few months
Thanks Jessica you did a great job! I love my hair now... im reaLLY enjoying them xo
Jessica is really fantastic. She is honest about what she can do with your hair, is very gentle applying the extensions and is extremely professional. Mostly, she is incredibly passionate about what she does. Thank You Jessica!
I got my extensions done back in October by Jessica. My hair still looks great! The quality of hair is excellent and so is the price! Jessica is a lovely person, she is very knowledgeable about the hair and professional. She is friendly and funny and makes you feel welcome! Along with doing a fantastic job!
Thanks Jessica
I got my extensions done by Jessica a couple of months ago and they still look amazing. I get so many compliments from people about my hair and how the color matches exactly. I will def. be going to Jessica to get my hair done again and I would recomend her to anyone who wants to get extensions.
Hey Jess! Yes I know this is way over due....sorry for the delay it's just that I can't get over how amazing my hair is tehehe! Thanks soo much you did an amazing job. Its only been almost 2 months now and I've completely adjusted to my new hair. Not only are you fast, but friendly and very easy to get along with. Also, you have the knowledge and expertise with instructing me on how to take care of the hair etc. I love the Cinderella extensions and I will be back for more. Hope you have a wonderful holiday and don't work to hard. See you in a few months
JustinaMaria
from Toronto
I went to Jessica to get my extensions a couple weeks ago and my hair has never looked better! I have tried weave and clip ins and they do not even compare. She was very nice and friendly and I have been getting compliments on my hair ever since. I would definitely recommend her
I went to Jessica on December 16th and although, she was totally booked out and had back to back appointments, she managed to squeeze me in and finished my hair for my birthday. Thank you soo much Jess! She's so friendly and has a bubbly personality. Talking to her, the time went by pretty quickly. If you are getting your extensions done for the first time, she gives you step by step instructions and walks you through the whole process! And for those who are wondering, extensions are completely painless.
I came across Jessica through one of my girlfriends, but before then I was struggling with clip in hair extensions every day. Eventually it becomes a huge hassle for someone that isn't a morning person after discovering that fusion hair extensions can be done so well at such an unbelievable price, I couldn't say no. The extensions blend perfectly with my hair. She is absolutely amazing and I have recommended her to all of my girlfriends. I sleep with a low braid every night which prevents tangling and I sleep on a satin pillow case again to prevent breakage. The way your hair looks, reflects on the way that you treat it be good to it and it will be as silky and shiny as it is the moment you leave from your hair appointment with Jessica! xoxox Thanks Jessica, you've saved me countless hours of doing my hair in the morning when with the fusions, I can just wake up and they look amazing
I had my hair done by Jessica a week ago and it looks absolutely fabulous! I have gotten so many compliments including that I look so much younger. She matched my hair perfectly. I've had short hair for some time so getting used to it will take a little time but well worth it.
Thank you Jessica
I got my hair extensions from Jessica about a month ago. She was very friendly and very thorough with her explanation of what having hair extensions would entail. At first i found them a bit hard to sleep with at night (hair in a braid obviously), but i think that was just my head adjusting to the new weight because now i sleep soundly and don't even notice them. They look great and blend very nicely with my hair colour and my boyfriend loves the way they look Great price too!
I got my extensions with Jessica back in August and decided to wait until now to do the testimonial. First and foremost, I have to say I absolutely love my hair, I don't know what I ever did without the extensions but now I'm convinced I can't live without them. My hair STILL looks fantastic and even after 4 months I can't see the bonds. I've gotten used to maintaining the longer hair and its almost exactly the same as my own hair

I have told a bunch of my friends about Jessica and I'm looking forward to going to see her again. She's friendly and funny and does a great job of making you feel welcome.

Thanks Jessica
Lindsay M
from Mississauga
I have been getting my hair extensions done for almost 2 yrs now with Jessica and I absolutly love them! She's quick, fun and honest. The quality of the hair is awesome and you won't find a better price anywhere else.

THANK YOUS JESSICA!!!!

`Jasmin
I had my extensions put in on December 1, 2011 and the whole experience was very positive. Jessica was honest, gentle and very careful with me as my hair is not only very fine, it's also quite thin. It took me a couple of weeks to get used to, but I have to say, I totally love my new flowing locks!

Thank you Jessica!!
I got my extensions done today and they are amazing! The color is exactly the same which was a surprise, since I dyed it 3 times before. Jessica is really nice and sweet and she made me feel welcomed. She is the nicest person ever and I will definitely tell all my friends about her and go back to her in the future
Got my hair extensions done with Jessica last week,Dec 3rd, and I am very impressed. She was done within 2 hrs, and my hair looked amazing. Her great personality made time go by faster. She's super sweet and nice, and I'm glad I got my hair done by her.
Great quality hair, great service, very professional. I'm amazed at how silky and real it looks and how it blended in perfectly with my own hair. I've gotten many compliments and its something I'm definitely going to keep up. Well worth the money. I highly recommend Jessica, and I guarantee you will not be disappointed. A+++
I got extensions with Jessica for this first time 2 months ago, and I LOVE THEM!! She did an amazing job, and you can't see the bonds whether my hair is down, or up. Not to mention, she's really quick, good and colour matching and friendly I'm definitely going again, got my 2nd appointment booked already! Highly recommend
I love my hair extensions ! They are by far the best i've ever had put in my hair .The first application Jessica did lasted six months ! The hair quality is so good ,and you couldn`t find anyone better to apply them .
Thank you, Jessica for my beautiful new locks...It is hard to believe how you can personally accommodate so many women with kindness, and expert advice. You are such a hardworker, but truly enjoying your job. I am still adjusting to my new hair, but I love it! It is definitely a money-worth investment. Thanks, Jess.
I scheduled an appointment with Jessica and even though she was not feeling 100%, she still made time for me to come in so that i could have my extensions in before the weekend. She took time to figure out exactly which colours i needed because i have a few highlights in my hair. Once she started to put them in, it was clear she made the perfect choice. She was very quick, in about 2 hours she was done and then i went to a hairdresser that she recommended to me for layers and to cut my extensions a little bit. I have never gotten so many compliments on my hair before. Everyone loves my extensions and cannot believe how perfectly the colour is matched. No one can tell i have them in, and you cannot see the bonds even when my hair is up. Thank you so much Jessica! Many of my friends have asked for your number, so i'm excited to see how great their hair turns out too
I absolutely love my new hair extensions done by jessica i have had extensions done in other places before and jessica was by far the best and most affordable, i will be getting them done with her from now on
I absolutely love getting my fusion bond hair extensions done by Jessica because she makes sure that you hair is styled the way you want it to be, and she takes the time to do it right.
The previous time I got my hair extensions done here they stayed for 5 months and I was very pleased with the service.
Definitely recommend getting your hair done here too
Amazing service, quality and colour matching! In just two hours I had beautiful, long extensions with fantastic colour matching to my lowlights and highlights. Nobody could tell that the extensions weren't my own hair and even my hairdresser was totally impressed with Jessica's work.

Thanks Jessica for your quality work
This is long overdue, but you are awesome. I tried to leave a comment before but it was too long! You've did a fantastic job, my hair still looks great. You were so quick and gentle, and I'm so amazed at how natural my hair looks. You took a post treatment cancer patient and made her feel confident again. That means so much to me. I've had mine in 2 months now and they still look amazing.. people who don't know I have them are none the wiser. They look perfectly natural. I'll be back to see you in December for sure. Hugs! You are terrific
Cheryl de luca
from Toronto
JESS!! You are amazing! Thank you so much for doing my hair yesterday! Everyone loved it. I am so happy to have such beautiful long hair... this is my first time doing fusions and I'm never doing a weave again !! See you in a few months xoxoxox Marlene xoxoxox

P.S. Like I said yesterday, my girls loved it and will be calling you soon!

Take care
Jessica was amazing! She's very professional and offers great service. Within the hour and half it was a pleasure to have Jessica do my hair as her personality made the time go by quicker and worthwhile. I would definitely recommend Jessica as I am very pleased with her work and my extensions. Thanks and see you soon Jessica
Jessica is so great! She is very knowledgeable and very professional. My hair looks great and is so comfortable even after weeks after putting the extentions in. The hair is wonderful quality and feels just like my own.

Highly recommeded!

Thank you so much Jessica!
I completely adore wearing extensions! Before I found Jessica Hair Extensions, I had gone to many different salons and professionals and I have never achieved a look or experience as amazing as Jessica Hair. Ever since, for about 2 years I have been a client of Jessica's, and I am always so happy with my hair. Jessica provides the absolute best service, BEST hair quality, and always is able to determine and provide the extensions color that blends perfectly with my hair and the look i wish to achieve. I highly 100% recommend Jessica Hair Extensions to anyone who is interested in gorgeous extensions. THANK YOU Jessica
jessica did my hair for the first time two months and I was absolutely pleased. I was getting my hair done by the same girl in california for over a year and had in hairlocs. I was a little nervous to try the bonded extensions when i first switch but jessica did a fantastic job and have never been so happy with the end result. i will never go back to using hairless again. i highly recommend jessica and am very thankful to have found her.
alyssa black
from Los Angeles
I had fusion extensions put in on August 31, 2011. I was a little worried at first but Jessica made me feel comfortable and did an amazing job with the extensions. It blended amazingly with my natural hair and I received many compliments on how amazing my hair looked. I will definitely be referring others to Jessica. PLATE##images/emoticons/inlove.gif" border="0" alt=":!inlove:" title=":!inlove:" /> THANKS!!!!
I had extensions put in by Jessica about 2 weeks ago and I absolutely love them. I have been getting used to the weight of them but otherwise everything has been amazing. I am able to curl and straighten them and wear them up without any bonds showing. I had been using clip in extensions for about 3 years and using fused in extensions has made it so much easier and faster to get ready in the morning. These extensions have boosted my self confidence and I could not be happier. I will definitely be back in a few months! Thanks again
I have been a client of Jessica's for about 2 years now. Every time she does my extensions I always leave very pleased with the end result and that is why I keep coming back to her. She takes her time matching your hair colour with the extensions and does a thorough job of putting them in. She is very professional and offers helpful advice about the hair extensions, especially if it is your first time having them done. I highly recommend Jessica Hair to everyone because the extensions look superb and it gives you confidence having long, luscious hair that you can show off and be proud about!
Thank you Jessica, you have done an amazing job. For anyone out there wondering if they should do it or not, I would 100 % recommend JESSICA HAIR. Ive only had it done for 1 day and already everyone is asking who did my hair. from quality of hair, to how it was put in and over all experience AMAZING!!! Thanks again,
I came all the way from Whitby to see Jessica, and let me tell you it was worth the travel time! She did such an AMAZING job color matching the extensions to my own hair. People were shocked to see how well the color was matched! She finished my hair in just about 2 hours and she was so sweet and professional. What an amazing job, I LOVE LOVE the extensions they look fabulous. They don't tangle at all (unlike the Salon kind I got before). Definitely coming back, and definitely recommend Jessica! See you soon!
I always had long hair but wanted to add some volume ... I had heard so many positive and incredible comments about Jessica so I thought I would try it once to see how I like it. Well, I am now addicted ... Not only is she very fun and personable but she is fantastic! I never had so many compliments on my hair since I got my extensions. I have compared my hair with extensions with my previous hair: my new hair and the blend Jessica created is a perfect match for my complexion. She has done such a fantastic job with my hair that no one can tell I have extensions. I just visited Jessica again for the second time and I will visit her again .. I haven't seen anyone with better extensions. There is a reason why Jessica is so well known, she does an incredible job
Jessie
from Toronto, Downtown
Hey Jessica!
I absolutly love the extensions I got for my wedding day! You matched my colour so well (which isnt an easy task considering all the highlights)and the length and thickness made me feel so beautiful on my big day! Not to mention my new hubby loves the long hair!
I cant thank you enough for convincing me to do the fusion extensions - I will be back in December!
Thanks again...Stephanie
I got my hair done by Jessica about a month ago. Now my hair is THICK and I had my worries that the extensions wouldn't blend well in my hair.. well I was wrong and they look incredible! She did my entire head in about an hour and a half, and her fun personality made it fun to be there. I would HIGHLY recommend Jessica , and will definitely be a returning client.
Hi Jessica,

So last week right after I had my extensions done by you I went to my hair stylist at a ritzy salon in Yorkville to blend my hair...she was raving about the quality of work you did! You lined up the extensions perfectly and the color matching is incredible!

Its been a week now and i'm still loving them, people keep telling me they can't believe how long my hair is...they have no idea i'm wearing extensions!

Thanks so much...see you in a couple of months
My hair looks and feels amazing! Jessica is truely the best.
Hey Jessica! Absolutly love my extensions! I cant believe how perfectly you were able to match the colour! Thanks again for everything, see you in December
Hi Jessica, I just wanted to thank you again for working your magic on my daughter's hair. My 4 year old daughter cut off her bangs and the hair on the top/crown of her head. Because my daughter's hair takes very long to grow I was curious to find a way to fix it (despite how shallowed it seemed of me). I found Jessica on-line went to her home the next day and the day after that she had done the impossible. Both Jessica and I were concerned about doing extensions on a young child and she was pefectly honest with me about the risks and how the extension tape would show because she was working with the front of the head with such short strands of leftover hair but Jessica managed to make it work and my daughter has bangs and hair on top of her head again! The tape is barely visible(nothing a hair clip won't hide). I'm glad Jessica took a chance on working with such a young child and was honest, kind and professional. Thank you again
I have them for over 3 months now, the hair are still in perfect condition, I have dyed, curl, straight them and they still look amazing, the only bad thing i would say is that Jess leaves too far away from me but its way worth it. Mille Merci Fanny
You are an absolute doll! I LOVE my extentions. My SEVEN rows are a perfect colour match and after washing the 'barbie ' out of them the thickness is lucious!

Thank you for working late, for being honest and straigtfoward and for giving me my dream hair

I could never recommend you highly enough. See you in a few months.
These extensions from Jessica were for my wedding. I came in to see her with very ragged collarbone length dye damaged hair. I left with incredible natural looking waist length locks. The reason why I waited to leave my testimonial was that I wanted to see how they would stand up the test of time. It has now been over a month and my hair still looks gorgeous just as good as it did a month ago. All of my wedding photos look incredible, I was told over and over agian on my wedding day how incredible my hair looked. I am so STILL so happy with the hair...nobody ever has a clue that I am wearing extensions, not even my Mom and my best friend who came all the way from california to see me get married could tell. Please go see Jessica, she is such a warm sweet person. I really enjoyed having her work on my hair, she made me feel beautiful again! I have had hair extensions before and none compare to her technique and her brand of remy hair. Jessica is incredible
Nickole Pepera
from California
Jessica is not only a great stylist who gives you what YOU want but she is a total sweetheart. She will do everything she can to make sure you are happy and feel beautiful. Her prices are SO reasonable and her work is flawless. Jessica has humility and she truly cares about every one of her clients. Contact her with confidence.
I was EXTREMELY happy with my hair extensions that Jessica did for me. She is very knowledgeable and has an informative website. I did a lot of research on hair extensions. I was happy I chose her over any salons. She is very easy going and a nice person. She answers your questions and knows her stuff. She is very fast with her work too. I LOVE it! I felt so comfortable. It didn't feel like a stuffy salon, but very easy going and nice atmosphere. I would highly recommend Jessica hair Extensions. I love my hair.
As a 56 yr old woman I was hesitant to get hair extensions. Always thought it was the stuff of 'Younguns'. At my 1st consultation I knew I had made a wise decision. Hitting menopause can play such havoc on hair (and hormones) so when Jessica explained the process in her brilliant and calming manner I knew that my decision was the right one. I have NEVER been happier with my hair – I love it!! Jessica makes you feel that she came to her studio just for you! My extensions are healthy and stunning. Jessica's' technique is done in such a way that No-ONE realizes that your gorgeous locks are hair extensions. I can wear my hair up, or down. I am SO happy to have Jessica as my hair extension expert/goddess. It is worth the drive to Jessica!! I would never entrust my hair to anyone else. Thank you Jessica
Jessica is my hair extension godess! she is so good at what she does, i have extremely short and thin hair but she creates a fuller look without anything showing! i love my hair extensions when of course i color my hair properly before hand LOL
Hi Jessica!

I wanted to say you thank you so much for doing an amazing job on my hair.

I got my hair done last week and I am in LOVE! They look and feel amazing. This was my fourth time getting extensions, but the first with Jessica. She is so talented and I will definitely be back again.

I had a short bob and was concerned they wouldn't look natural, but I have received so many compliments on how great they look and how they match my natural hair colour. I did have to get them cut a little to blend with my hair, but I couldn't be happier.

Thank you again! I will be seeing you soon
Thank you so much for my hair! it looks and feels great! i will definatly see you again.. in a few months!

jenna
I did not forget to write something! In fact, I beat Erika to it. Haha.

This would be my 4th time getting my hair done by Jessica. Each time I have absolutly loved it, and I am EXTREMELY picky with my hair!

I highly recommend that anybody who wants hair extensions, to go to Jessica! Going somewhere else would just be silly
I got my hair done by Jessica yesturday (July28th). It was a great experience. I can now understand why it can take a few weeks to get an appointment it's well worth the wait.

I was a hair extension virgin up until yesturday and I honestly think I am in love. The extensions look so natural and I LOVE them. I've wanted to get them for years, but salon prices are way to much for me, so when I saw Jessica's site and her prices I was sold.

Her shop is in a basement of a house which to me didn't matter. I'm not looking for a salon atmosphere, I just wanted a good job.

Anyhow, Jessica was really easy to talk to and did a great job on my hair.

I feel sexier and love my beautiful long hair!!!

See you in 4-6 months Jessica!

Thanks again!
Steph
Dear Jes,

There are not enough words to THANK YOU for making me beautiful and happy. It is unbelievable what a beautiful hair does to our overal image and self esteem. YOU are simply incredible, your work is absolutely superb, and the hair is fantastic. I look and feel great THANKS TO YOU! LONG HAIR IS SOOO * * *! Yesterday was my 2nd time doing fusion extensions and you got me as your LOYAL CLIENT. Not only that I adore your work, I also admire you as a person. No doubt that you are simply THE BEST. Love you girl, and many many THANKS. See you in 4-5 months

Irene
Hey Jess ,
Wanted to thank u for fitting me in ! I have been your client for more then two years ! You always do such a great job on my hair !!! People think it's real till today )))... I get asked what products I use cause it looks Sooooo thick and healthy all the time!!!
Jessica you are wonderful at what u do !) you have me as your client and friend forever ! See u in 5 months ))))


Hey Jessica,
I love my hair! This is my second time coming to you and will not be my last! Your not only great with hair your so easy to get long With and talk to! Always a comfortable and welcoming experience with you. See you soon.
Dear Jessica,
I Love my new hair !!! And I love the color and cut that Francis gave me. It was a pleasure meeting you! You are an amazing girl
I love love love my hair !!! Your amazing Every time !!! U make me so comfortable ))!! Your so sweet and honest )!
You colour match hair so well and your super fast ! Jessica your the BEST!!! My hair got so thick after I wash it the first time ... I am speechless on how good u are in your field !!!
All my friends want your extensions ....
U know u have me for life .
Thank u
Hi Jessica!

I just wanted to let you and everyone know that I LOVE MY EXTENSIONS. I don't have them in now, but I had them put in by you two times last year and they were perfect. Everyone always complimented my hair and after getting them layered by my hair stylist, they looked so natural and flawless. I will definitely be coming back to get them in again! They are so easy to maintain and style and I especially loved the fact that you are so warm and friendly ?

Love blessings to you and yours!
See you soon!
-Maria
Hello Jessica,
I just wanted 2 say thank u sooooo much for the Job u did I think it's amazing and u were a complete sweet heart. U do such an beautiful job it really looks like it's my hair and I just love it. Now my mom told me she is not going 2 cut my hair anymore because she loves the way I look with long hair.
Once again I just want 2 say thank u and I really love what u did and u will b seeing me again thank you sooooo much hon! Xox
My hair looks incredible Jess! Thank u so much!!!)))
Liz
from Toronto, Downtown
Hey Jessica!! I cannot thank you enough for the great job done with the extensions!! I don't think I have ever loved my hair this much, the quality of the hair is amazing and nobody can even tell that they're extensions! I definitely will be back in the future to get them done again as well as refer you to all of my friends! Thanks again xo
Hey Jess,
Just wanted to let u know i got it cut yesterday by a guy in Pickering he did a really good job it looks so good! And he was really impressed with how well you did the extensions
Thanks bella! I LOVE LOVE LOVE the locks! Xo
Warmest wishes,
Sandra
from Toronto, Downtown
Dear Jessica
I apologize about not writing to you sooner. I wanted to let you know that I LOVE MY NEW HAIR!!!!! I had my extensions cut a wee bit and my hair is just perfect – thanks to you. I am taking VERY GOOD CARE of 'your' extensions ( I call them my Jessica hair) I May have paid for the extensions but they will always be 'yours' and I will not let my Jessica hair 'down' – in a manner of speaking (haha) I am only washing my hair every 3-4 days, in the shower and am very diligent about the way I wash my …errrr…I mean 'your' hair. My friends think I look 'mahvelous dahlink' and I owe it all to you. Thanks so much Jessica. You are a sweet and wonderful person and I hope that this is just the beginning of a longer hair relationship.
Hi jessica I went to dbk salon near my house. She blended it dry and it looks good. She said its good hair too! So thank you.
Hey,
I just curled it (didn't wash) and put it in a side ponytail--it looks amazing! Thank you so much!!
Emilia
from Richmond hill
Just wanted to let you know that I'm at the hair salon and was told that my extensions are the best colour matching and fusion process they've ever seen. Just a little testimonial
Jen
from Toronto, Downtown
My sister and I did our extensions on April 30 . We are really happy with your work
Have a good day
I don't know what to say. I LOVE MY HAIR!!!!! And I love the cut that Francis gave me. The extensions are the BEST!!! I've gotten so many compliments! And I owe it all to you.
My hair looks awesome babe. I wanted to call u but I kno how busy u always r. U and I shud go out for drinks one night when u can get time off
U are the best Dear Jessica. I couldnt be more happy I found u. U are the best, the hair quality is the best, u are doing a verry good job. Keep on going like this. Thank u.
Alexa
from Toronto, Downtown
Thank You! Great quality hair, silky and has a great shine. I can style it just like my own hair.
Hey Jessica I'm just letting u know I've washed my hair a few times and the thickness feels amazing
Thank so much
Beautiful Jessiica!! Please tell me u r still doing xtensions! My last ones u did last May lasted 6 months!! - 6 mths i had them...unbelievable!! Thx babe
Debbie
from Richmond hill
Hey Hun, happy holidays! I'm still loving my hair looks amazing
Hi jessica I am so sorry that I didn't get a chance to tell u earlier! The hair is amazing )! Have a fantastic trip and I will see u after u return for a touch up
Jess thx so much I love my hair and Francis did an amazing cut I booked him for 3 months from now like thnx babe
Angie
from Toronto, Downtown
Your Beautiful!!!! It was a pleasure meeting u! You're an amazing lady!!! I love my hair will probably know u forever Xoxox, jennie