Affordable Hair Extensions Prices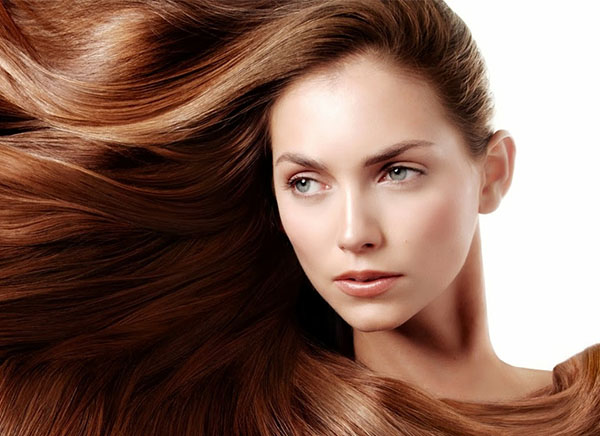 Every woman dreams about beautiful and healthy hair. Believe it or not, 20-28 inch (50-70 cm) long hair requires five to six years to grow. The solution to having beautiful and healthy hair quickly is hair extensions. With the help of best hair extensions and our specialists, you will get your dream hair in just two to three hours. Long, silky hair has always been considered the epitome of feminine beauty, and there is hardly a woman out there who would refuse to have it.
At «Jessica Hair Extensions» Salons in Toronto and Vaughan, all of our services come with a free consultation so we can make sure we find the perfect hair extension by matching your colour for seamless, undetectable hair extensions.
Most of our clients prefer to have well-known hair extension brands. With that in mind, we are offering affordable and unbeatable prices on Global Best Beauty Hair Extensions, Toronto's most recommended brand with the best reputation and consistent quality.
Below you'll find hair extensions prices based on brands and the length you may need in order to get you the result you want.
Semi-Permanent Hair Extensions
Global Best Beauty (GBB Hair Extensions)
16" or 40cm$480 / Full Head
20" or 50cm$500 / Full Head
24" or 60cm$580 / Full Head
So Cap Original
16" or 40cm$465 / Full Head
20" or 50cm$510 / Full Head
24" or 60cm$595 / Full Head
Premium Remy Hair Extensions
20" or 50cm$300 / Full Head
22" or 55cm$360 / Full Head
24" or 60cm$400 / Full Head
Price includes 100 strands of Hot-Fusion, Micro Loops (Micro Beads) or 26 Strips of Tape In and the application process, unless otherwise specified.
High-Quality Clip-In Hair Extensions
120 Grams (9 pieces FULL HEAD set)
20" or 50cm$180
160 Grams (10 pieces FULL HEAD set)
20" or 50cm$220
220 Grams (10 pieces FULL HEAD set)
20" or 50cm$290
Our clip in hair extensions are ethically sourced and made of naturally straight Double Drawn 100% Remy human hair.
Additional Services
Removal of Hair Extensions$50 and up
Application of Your Own Hair$1.7 per strand and up
Feather Extensions$15
Hair Cut$45
Cut & Style$60
ConsultationFree
* Prices subject to change. Please call (647) 883-5719 for most current pricing.
Remember that going with the lower-priced application isn't always the wisest decision.
Low-cost hair extensions are usually done with poor quality Non-Remy hair, which causes the hair to tangle and become difficult to keep smooth.
Requirements in order to get hair extensions:
Minimum hair length of 3-4 inches (8-10cm)
2-3 hours of your time.
You will be consulted prior to the hair extension application process.
This consultation is essential for choosing the right:
Hair structure (must be as close as possible to your natural hair)
Colour
Required length and number of strands
Ensure that the hair extensions will not damage your natural hair
You must come to the application with clean hair and without any hair-care products (conditioner, hair mask, balm, hairspray, gel, mousse, etc.). You must wash your hair with shampoo only.
Please contact us regarding any questions you may have about our services or products.